About Us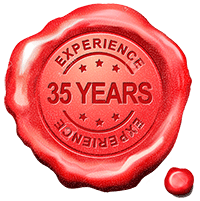 Since opening our doors in 1980, Diamonds Solicitors has maintained a high standard of legal services. We pride ourselves on excellent customer service and positive results.
Being a boutique firm in the heart of Nobby Beach, we have far-reaching roots within the community. As a smaller legal firm, we are able to maintain the personal touch when dealing with clients and take the time to ensure our client's get the full Diamonds experience.
We are one of the few firms with the qualifications to provide legal services in both Queensland and New South Wales.
We pride ourselves on providing excellent expert advice and representation to a diverse range clients from individuals to businesses throughout the Gold Coast, Brisbane, North Queensland and Northern New South Wales and Victoria.
We are committed to resolving problems quickly and efficiently, by providing unparalleled advice not restricted to legal aspects only, but with a true appreciation of commercial realities.
Our highly skilled staffs are not only adept at providing advice in legal and business issues, but we thrive on the ability to be innovative and adapt to change while upholding strong professional and ethical values.
When you need a team of law professionals who understands your objectives and shares your vision, Diamonds Solicitors are the only Solicitors you should call.
We are always ready to assist you to maximize opportunities by supplying timely advice and effective legal strategies at a low cost.